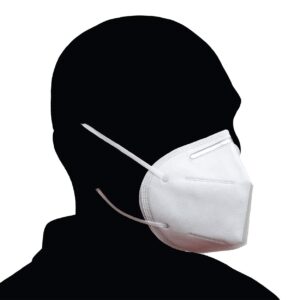 The KN95 face mask is a respiratory protective device designed to achieve a very close facial fit and very efficient filtration of airborne particles. Manufactured with high-efficiency filter materials and subjected to careful testing, If properly fitted, the filtration capabilities of KN95 respirators exceed those of basic face masks.
This is significant because the newest threat is not the only risk people encounter on a daily basis. Allergens, germs, dust, and air pollution deeply impact public health even if we don't directly feel it yet.
Increased risk of cardiac arrest, accelerated aging of the lungs, development of diseases such as asthma, bronchitis, emphysema, and even cancer are linked to the hazardous pollutants we inhale every single day.
These KN95 Protection Face Masks are one more level of high-quality protection.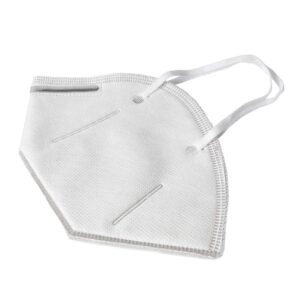 The KN95 contains numerous features that make it considered a superior product to face coverings alone.
KN95 masks lower the chances of infection by preventing the transfer of diseases and bacteria from your hands to your face. It's comfortable to wear no matter what you're doing, making these lightweight respiratory masks a smart addition to anyone's protective equipment supply.
Be prepared. Be Protected.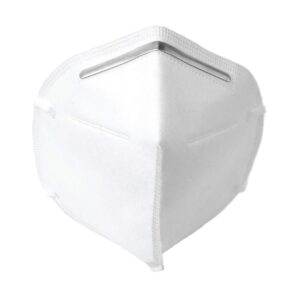 Mask respirators should be discarded after each patient encounter and after aerosol-generating procedures. It should also be discarded when it becomes damaged or deformed; no longer forms an effective seal to the face; becomes wet or visibly dirty; breathing becomes difficult; or if it becomes contaminated with blood, respiratory or nasal secretions, or other bodily fluids.
This means it's important to have extras on hand. New respirators are simply more effective.
KN95 respirators are made for limited-usage and are most effective when regularly replaced. Like when purchasing at a big box store like Costco or Sam's Club, you pay slightly more for the large pack but when divided among the total number of items your cost savings are significant. This 10-pack can last for multiple uses or outfit a family — and save you money in the long run.
And, as a bonus, each pack comes with a free pair of disposable gloves.
Protection from bacteria, allergens, pollution.
 Nano technology air filter
Full nose and mouth protection
High quality materials
Reusable
Extremely comfortable and lightweight
Adjustable, one size fits all
Stocks Are Very Limited. Act Now.
How to Get Your KN95 Facemasks?