Description
BENEFITS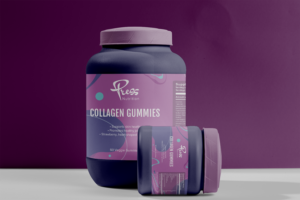 Highlights
Reduce Cellulite and Wrinkles
Strengthen Brittle Nails
Science-Backed Verisol
Smoother, Younger-Looking Skin
Verisol Reduces Cellulite and Wrinkles
The use of bioavailable (absorbed easily by the body) collagen peptides has been shown to reduce cellulite in people taking just 2.5 grams daily for six months.1 Verisol can increase skin elasticity by up to 30%, in other words, it helps make skin look tighter, smoother and younger.
Collagen Helps Strengthen Nails
Bioactive Collagen Peptides (BCS as you'll often see it referred to in scientific studies) can also help strengthen nails. Taking 2500 mg. (2.5 grams) of collagen can help reduce the incidence of broken nails by up to 42%.2 Physician's Choice Collagen with Verisol comes in the clinically proven 2500 mg. dose.
Collagen Pills Are Great for Busy People
Our collagen pills are the easiest and most convenient way to consistently take collagen, especially for people on the go. No more bothering with messy powders!
Ingredients
Verisol Collagen Peptides:
Verisol collagen peptides stimulate skin cells to create healthy, new collagen. Collagen is a protein naturally found in your body that is responsible for your skin's appearance. The structure of collaged can be damaged by natural aging, or too much UV exposure. Taking a bioavailable collagen supplement like science-backed Verisol helps replace and rebuild damaged collagen, or helps when your body stops producing as much collagen as you age.